The Inventist Solowheel is a unique unicycle device that utilizes gyro sensors, a 1500 watt motor and a rechargeable battery that gets you on your way.
To understand the physics behind the Solowheel, think about the last time you went ice skating.  Your feet were unconstrained and relatively free to move over the slick surface of the ice.  When you skate in a straight line on one foot, you can see your foot steer right and left to balance your body.  It was precisely this observation that has been transformed  into a concept that has been transferred to the Solowheel to balance and steer with ease.
How?  It's simple really:  With your feet low to the ground and your legs resting against the pads, your lower body acts as one unit, like skating on one skate.  The human foot has a small mass that is easier to rotate and manipulate independently of the body than the larger mass of the hip.   Using your feet to steer and balance is much easier than using your hips which is what traditional unicycles draw on.
Why BUY The Solowheel:
Portable:  At 24 lbs the Solowheel is designed to be lightweight and convenient.  You can easily carry it and bring it into offices, classrooms, restaurants, buses and subway trains.  The built-in carrying handle makes it easy to quickly pick up the Solowheel when you get to a flight of stairs.  With the foot pedals folded up, it takes up no more space than a briefcase when you stow it in your car, home, or airplane luggage compartment.
Hands-Free:  The Solowheel provides a convenient hands-free experience.  Because you operate the Solowheel entirely by shifting your body weight and adjusting the angle of your feet and lower legs, you have both hands free to carry anything you need.  Carry a cup of joe, pull a rolling suitcase, even open doors.  Or just put your hands in your pockets to keep them warm.
Good For The Environment:  Use the Solowheel to replace a car for short distances.  This reduces gas costs, pollution, and traffic.  Riders with short commutes can travel to work or school on the Solowheel, charge the unit in the office or classroom, and then ride back home.
We Are Authorized Dealers For Solowheel
Upzy works closely and maintains a close relationship with Inventist, the company behind the Solowheel.  We understand that Inventist expects us to maintain the highest levels of customer service and satisfaction.  In addition, we are able to sell for cheaper than many other retail outlets that sell the Solowheel because we do not have to maintain a brick and mortar store.  We lower our prices and pass on the savings directly to you, the consumer!
Simply put one foot on the platform and push off. Your other foot goes on the other platform. Lean forward to go forward and lean back to slow down and stop. Twist your feet left and right to balance and steer. The motion is similar to steering the front wheel of a bicycle.

Users can ride for approximately 10 miles, at 10 miles per hour, and the lithium-iron phosphate battery can be fully recharged in only one and a half hours. Solowheel batteries recapture energy when going downhill or slowing down in the same way the hybrid car batteries do.
| | |
| --- | --- |
| Speed | 10 mph |
| Range | 10 miles |
| Weight | 24 lbs |
| Maximum load | 220 lbs |
| Motor Power | 1500 Watts |
| Charger | Custom international 2A charger |
| Tire | 16 inches by 2 inches |
| Maximum Incline | 15 degrees |
| Warranty | 1 Year Limited |
| Battery Lifetime | Over 1000 cycles |
| Length | 17 inches |
| Width with pedals unfolded | 14 inches |
| Width with pedals folded | 8 inches |
| Height | 19 inches |

Be Careful Of Knockoffs:
Here at Upzy, we are Authorized Dealers for Inventist and sell only the Original Solowheel.
Some knockoff Solowheels have appeared for sale online in the last few months.  Make sure you do not get tricked into buying a product that is not the original Solowheel.  Knockoffs may look the same, but they are illegal and made to lower standards and using lower quality material.  We are in the process of taking legal action to stop the manufacturing of knockoffs.  (So far Inventist has been very successful with shutting down copiers of their other products in the past.)  In the meantime, here's some information to help you protect yourself from deception:
Safety: Knockoff manufacturers don't use the right battery. They do this to cut their price, but it makes their units less safe to ride. Cheaper batteries will often fail to provide enough current during acceleration. If you ride a counterfeit model, you're more likely to fall.
Liability insurance: Counterfeiters do not carry liability insurance.
Battery:  The lithium polymer battery used in the knockoffs are a cheap alternative and extremely dangerous as they have started home fires.
Low price:  Copiers achieve this by cutting corners.  Knockoff units may also look different in some of these ways:
Shoddy craftsmanship, such as right and left foot platforms secured at different heights.

Slightly different shape of casing, especially in the handle.

Variant (or completely different) name and/or logo.
FREE SHIPPING (lower 48 states), no sales taxes on ALL orders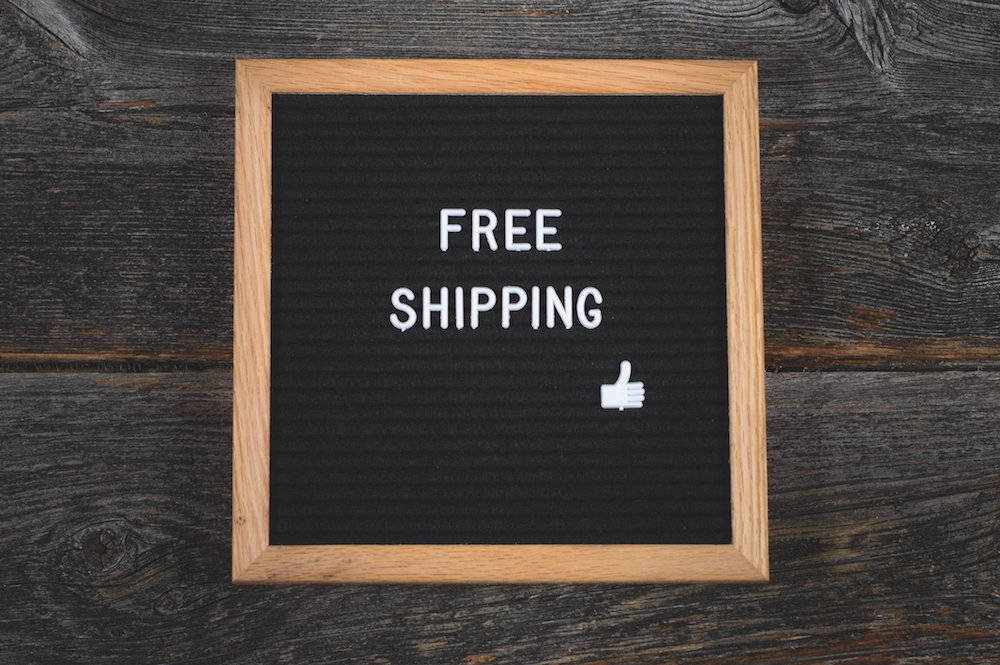 Once order is placed: 
1)  Order Confirmation Email:  You will receive an order confirmation email with all relevant details.  This means your order is in our system. 
2)  We Automatically Reach Out To USA-Based Suppliers:  We pre-authorize your payment method and prepare shipment.  
3)  Ship and Deliver in 5-7 Business Days*:  We process charges to your payment method and ship and deliver in 5-7 biz days (from the shipment date), unless otherwise stated for specific products.  This is if the product is immediately available**. 
4)  Tracking Information Released:  We email your tracking information.  
*Some larger products (ATVs, go karts, custom scooters, wheelchairs etc) will take longer than 5-7 business days as they require time to inspect and ship by special freight carrier.  A revised shipping ETA is usually found in these products' descriptions.  Please note we cannot guarantee shipping time.  Unanticipated delivery delays by shipping companies (Fedex, UPS etc) are out of our control.
**Product not immediately available:  We will email/call you with an estimated time of arrival (ETA) and you can decide how to proceed.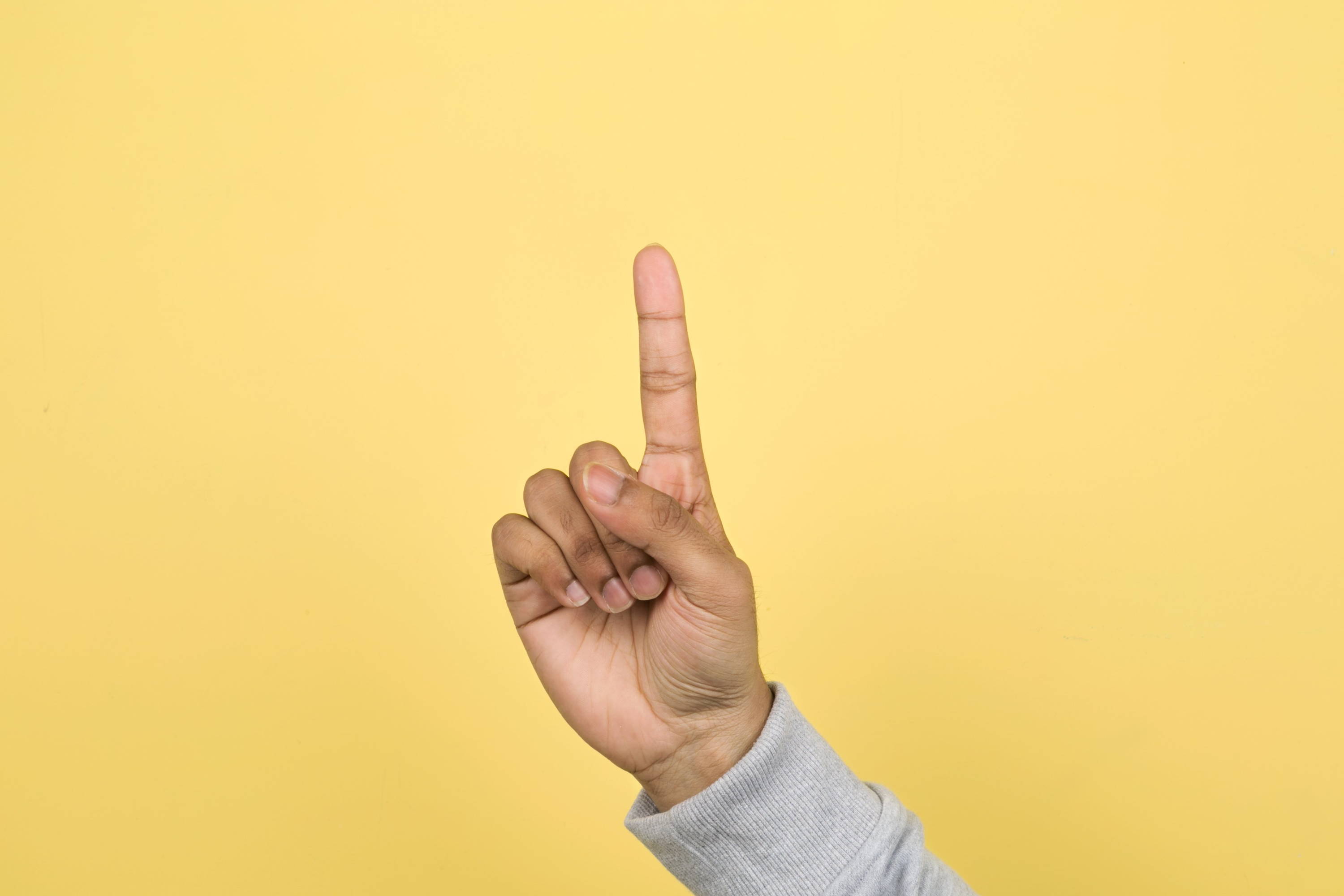 Shipping Exceptions
No Shipping to PO Boxes:  As our products tend to be large in size, we cannot ship to PO Boxes. 
No Overnight or Expedited Shipping:  Unless otherwise stated on specific products. 
International shipping (including Hawaii and Alaska):  Please refer here. 
Pickup:  Some products, such as TaoTao, can be picked up directly from our warehouses at a reduced price. These pickups do not fall under "free shipping", as they are not shipped but picked up by customers using their own transport. 
Lift-gate Services:  We provide free lift-gate services on the majority of our larger products, however certain products are excluded.   For excluded products, the customer is responsible for any additional lift-gate charges. Please contact us for further clarification.
Returns 
 If you are not completely satisfied with your purchase: 
 1)  Return Authorization Within 15 Days of Product Received:  Please email aftersales@upzy.com and we can arrange a return authorization. 
 2)  Product Must Be Unused and in Resale-able Condition:  Must be in original box (no damaged items). 
 3) Return tracking number:  Must be provided. 
 Order Has Shipped, Buyer's Remorse Return or Refusing A Shipment:  
->Buyer is responsible for return shipping and delivery (outbound) charges 
->Minimum 15% restocking fee, unless the shipment comes visibly damaged.
Manufacturer's Return Policy: 
 Each manufacturers' return policy may vary and we ultimately adhere to their policy (they override ours).  You can contact us for further clarification.
Damages 
We pack all products securely and reliably. Sometimes the packaging may get dented in transit, but do not be concerned as the inside contents will still be intact. 
1)  Please inspect the product packaging when it arrives. 
2)  Once the product is delivered and signed for, we no longer have the authority to file a claim with the shipping carrier (standard US shipping procedure). 
3)  Anything thereafter will be treated as a return. 
In the rare instance the product inside is damaged, please do not worry as we will work with you to resolve the situation.  Any photo evidence can be sent to aftersales@upzy.com.
Product Disclaimer
Product pictures and specifications may vary with the actual product on occasion. 
 Some products require assembly or possibly adjustments/modifications/minor fixes to function to the customer's satisfaction.  
Those that require assembly will come with a manual or video resources.
Professional assembly/expertise may be required (depending on the customer's experience and abilities). Please note Upzy does not pay/reimburse for any labor/service costs if: 
1)   The product is taken to a professional 
2)  Customer decides to adjust/modify/fix the product themselves using warranty and non-warranty parts.
Warranty 
Any warranty with your product(s): 
1)   Please first email aftersales@upzy.com. 
2)  Next, you may contact the manufacturer or distributor.  Note that Upzy must be kept in the loop of any warranty procedures done. 
It is Upzy's responsibility to resolve any issues in accordance with our and the manufacturer/distributor's policies.  However as each case differs, we cannot guarantee it will always be to the customer's satisfaction. 
The customer can communicate and work with us to resolve any warranty queries.
Cancellations 
Order Hasn't Shipped (Regular Products): 
->Order less than $1000:  $25 admin fee per item when canceled. 
->Order more than $1000:   5% admin fee of order value when canceled. 

Order Hasn't Shipped (Custom Build-To-Order Products): 
->Product in the process of building:  5% admin fee of order value when canceled, excluding discounts. 
->Product has finished building:  50% of original order value when canceled, excluding discounts. 

99% of our products are regular. Exceptions are custom built-to-order products such as standing wheelchairs and certain electric bikes and recumbent trikes. 
 The admin fee accounts for the manpower hours used to process your order and/or prepare your product, which tend to be large in size. If the product is not in stock, you will not be charged any fees.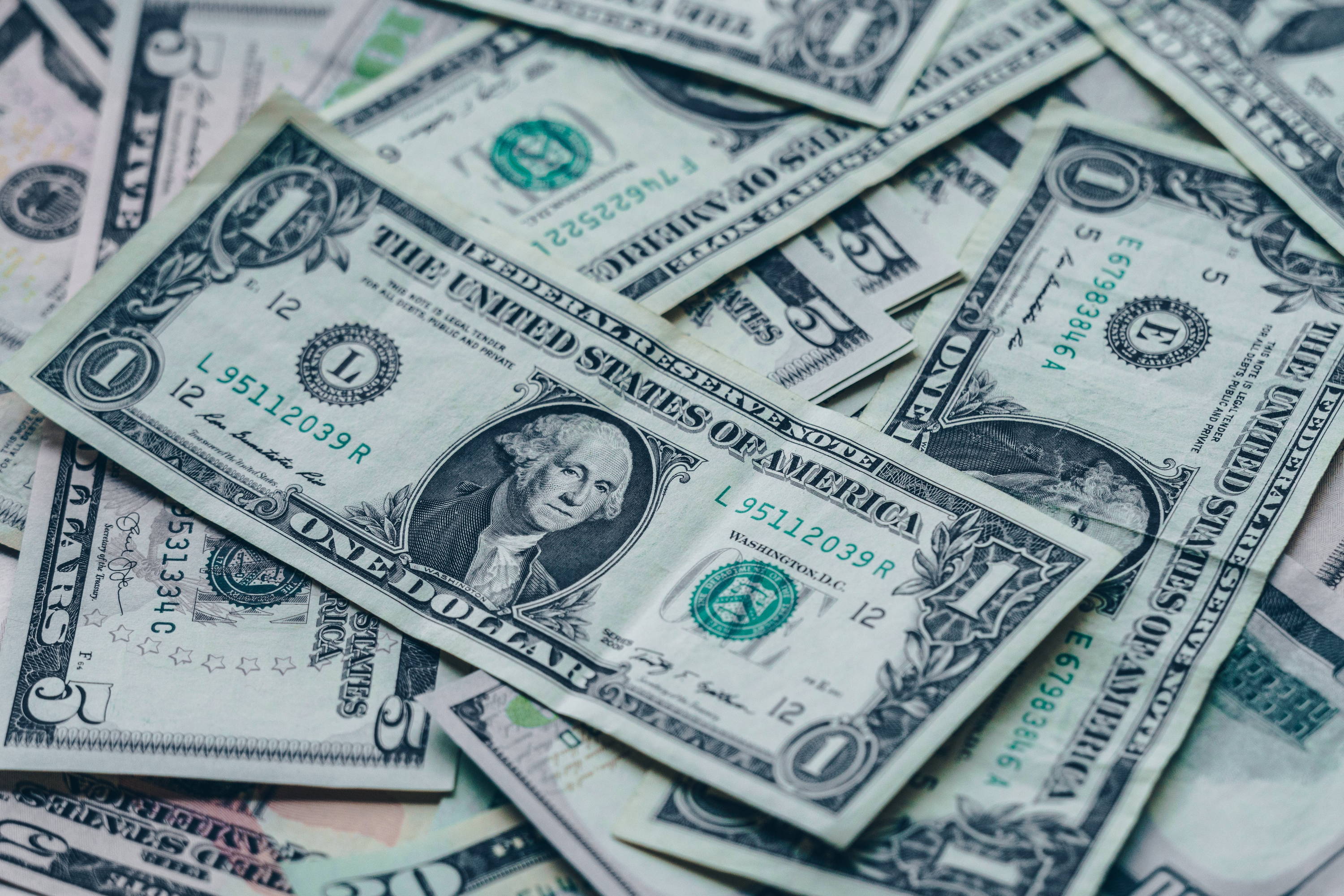 Refunds
1)  All refunds will be issued to the original credit card, Paypal account, or payment method account (Google Pay, Apple Pay) that was used. 
2)  Please allow 2-4 business days to process (standard processing time)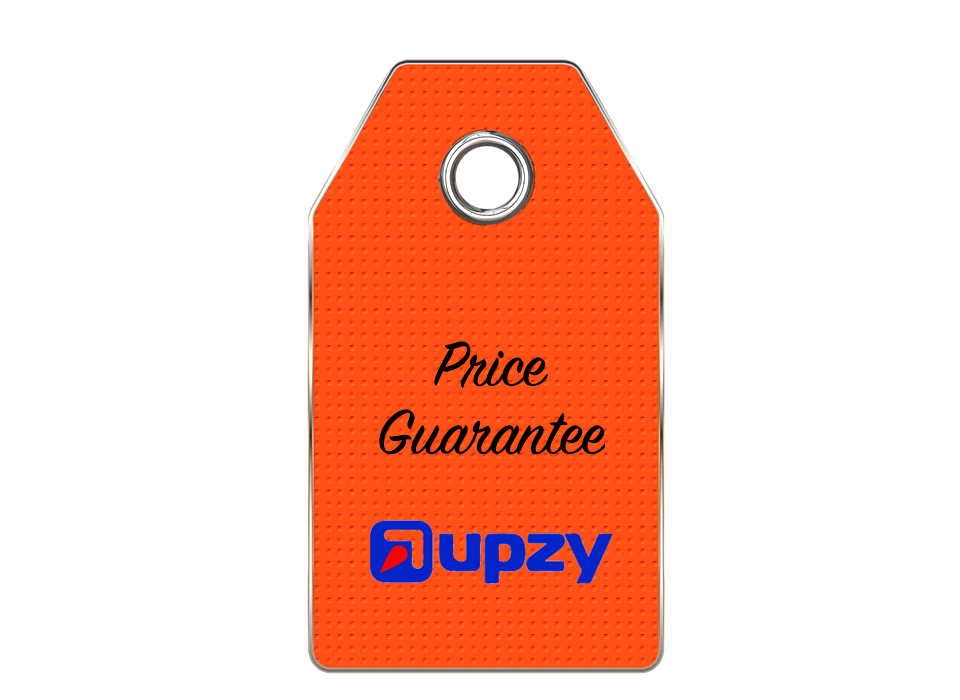 We work very hard to ensure we offer the LOWEST PRICES ONLINE. 
We want you to feel confident you are getting the lowest price for your product compared to any other online store, and we will match their lowest price accordingly.
The price you see is what you get. 
We don't add shipping costs, sales taxes, oversized charges, or anything else. 
Some companies advertise a much lower price, then sneakily add charges further in the checkout process.  We never do that.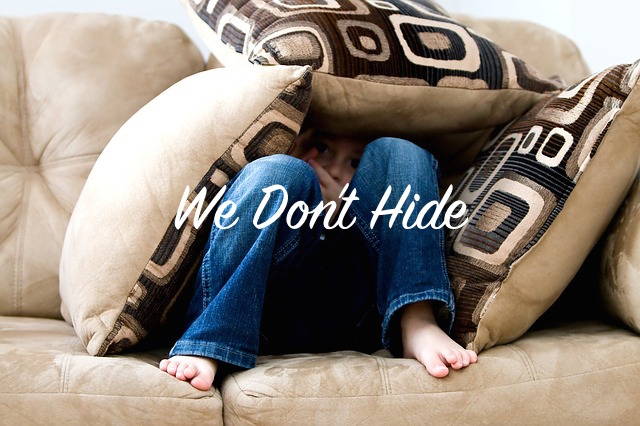 It does not apply to prices for our

own store bought at different dates

.   

We reserve the right to change prices due to fluctuating sale prices from our manufacturers.  Once purchased, you "lock" in that sale price.  If price for that same item in our store decreases tomorrow or at any future date, you will still be locked into your original sale price.

Promotions such as rebates and buy one, get one free offers are not eligible.

The product must be in stock on the competitor website.

The competitor must be an online store (it cannot be a physical retail store) and it cannot be the manufacturer's own online store.

The website cannot be a discounter or auction website (eg eBay, Overstock, etc)

The competitor must be an Authorized Dealer for the product in question.

The product has to be genuine and cannot be a knock-off sold at a much lower price.

The Price Match Guarantee is for the

final

price after shipping and sales taxes.  Some online stores advertise a lower price but add on shipping charges and sales taxes in the checkout process, ultimately making their price higher than ours.  We

never

have hidden fees.

If you purchase something from us and subsequently ask for a price match from another store, it has to be done

within

5 days after purchase date.
What is that?  

Nope, it's not the sound of someone making a boo-boo ("oopsy"). 
Rather, it means UP and EASY. 
We feature only UPLIFTING, awesome products that put a 😄  on your face and make your life EASY.
Because we want YOU to feel good about yourself.

Because we want YOU to have the life you deserve.
A shopping experience so easy, even Fluffy can do it.


AT upzy, it's always easy.
Easy to order.

Easy to navigate.
Easy to reach us.


At Upzy, you are MORE THAN A CUSTOMER. 
You are family.
And as family, we take care of you.
CURIOUS WHAT THE UPZY FAMILY SAYS ABOUT US?  HERE'S A SNIPPET:
-> Alice T- Baltimore, Maryland
Thanks Alice T!  We're glad to make you happy!
-> Sid L- Pearl River, Louisiana 
We're glad you're enjoying your bike Sid L!
-> Cindy R- Lenoir City, Tennessee 
Your words are too kind, Cindy R.  You're making us blush!


READ MORE REVIEWS HERE.  WE PUBLISH  THE GOOD, and THE NOT-SO-AMAZING.  
(TRUTH IS EVERYTHING).



WHAT MAKES UPZY DIFFERENT FROM OTHER RETAILERS?  
We started as a company selling only scooters and evolved into one featuring thousands of products.  Check out our transition video.
With that being said, we know "all work and no play makes Jack a dull boy."  We still uphold certain company traditions- our annual company hacky sack race, and adult tumbling classes (it's a team-building exercise!).  Yup, those still exist.
SOME OF OUR POPULAR PRODUCT CATEGORIES:
So...... what's BETTER than puppies and ice cream and rainbows and unicorns?

Inventist Limited Warranty for U.S. Consumers
1.  Warranty
Inventist Inc. warrants to the original consumer purchaser of the Solowheel, OrbitWheels and Hovertrax ("Purchaser") that the products will be free from defects in materials and manufacture on the date of purchase and will remain serviceable for a period of one year after the date of Purchaser's purchase, subject to the exclusions in the following paragraph.
2.  Exclusions from Warranty Coverage
This Limited Warranty does not cover damage to the product or any component part caused by any of the following: all external causes such as (but not limited to) dropping, accident, collision, abuse, vandalism, negligence, improper handling, maintenance, or storage, neglect; misuse such as riding over obstacles, overloading, racing, or otherwise using the Solowheel contrary to the instructions and warnings contained in the user manual and DVD provided by Inventist; normal wear and tear, deterioration of paint, trim and appearance items that results from use and/or exposure to the elements; cleaning with a high-pressure water system, abrasives or solvents; damage and/or defects caused by unauthorized and/or improper attempts to repair, alter, disassemble or otherwise modify the product or any of its components; damage caused by improper electrical connection, improper tire inflation, exposure to chemicals, water or excessive temperatures; and/or any damage and/or failure resulting from earthquake, fire, flood or other casualty or acts of God.
3.  Exclusion and Limitation of Other Warranties
The preceding warranty is the exclusive warranty applicable to the product and supersedes any prior, contrary or additional representations, whether oral or written. Any implied warranties, including any warranty of merchantability or warranty of fitness for a particular purpose are limited in duration to the one year period of the preceding warranty. Some states do not allow limitations on how long an implied warranty lasts, so the above limitation may not apply to you.
4.  Exclusive Remedy
If the product fails to conform to the preceding warranties, the Purchaser must notify Inventist within a reasonable time and in no event more than thirty (30) days after the discovery of the nonconformity by telephone to 360-833-2357 (country code 1) or by e-mail tosales@inventist.com. Inventist will provide a Return Authorization number and form. Purchaser must deliver the Product, together with proof of date of purchase to Inventist at the following address: Inventist Returns, 4901 NW Camas Meadows Dr., Camas, WA 98607 USA. Purchaser shall be responsible for and must prepay any shipping expense for return of the Product. Inventist will examine the Product and, in the event of a breach of warranty, will provide, at its sole option and within a reasonable period of time: (1) repair of any nonconforming Solowheel or components or (2) replacement of any nonconforming Solowheel or components with conforming product or components. Repaired or replacement products will conform to the warranty for the unexpired duration of the warranty period for the original, nonconforming Product. Inventist may use used or repaired material for all warranty claims. THE REMEDY SELECTED BY INVENTIST IN ACCORDANCE WITH THIS PARAGRAPH SHALL BE THE EXCLUSIVE AND SOLE REMEDY FOR ANY BREACH OF WARRANTY.
5.  Exclusion of Consequential,Incidental,and Other Damages.
Inventist and its distributors and dealers SHALL NOT BE LIABLE FOR ANY INCIDENTAL OR CONSEQUENTIAL DAMAGES for breach of any warranty or for damages arising from non-delivery or from the use, misuse, or inability to use the product.
Some states do not allow the exclusion or limitation of incidental or consequential damages, so the above limitation may not apply to you.
6.  Choice of Law; Disputes; Severability
The laws of the State of Washington (excluding application of its choice-of-law rules) shall govern all matters arising out of or relating to this Limited Warranty, including without limitation, its validity, interpretation, construction, performance and enforcement. No action arising out of any claimed breach of warranty or breach of any remedial promise arising out of or relating to this Limited Warranty may be brought more than one (1) year after the cause of action has accrued. If any part of this warranty is found to be void or unenforceable, then the remainder shall have full force and effect, and the invalid provision shall be partially enforced to the maximum extent permitted by law.
*Warranty for Consumers Outside the U.S.
For consumers who buy their Solowheel outside the U.S., the terms of the preceding warranty apply. In addition, Inventist grants to such consumers any additional warranty rights prescribed by the domestic statutory law regarding consumer warranties in effect where the consumer buys the Solowheel, and Inventist does not curtail or limit those rights that cannot be excluded or limited under that law. The U.N. Convention on Contracts for the International Sale of Goods will not apply to the sale of the Solowheel.
*Warranty for Commercial Buyers Worldwide
For buyers of the Solowheel who use the product in their trade, business, or profession or for commercial activity, Sections 1, 2, 4, 5, and 6 of the preceding "Limited Warranty for U.S. Consumers" apply, but Section 3 of the Limited Warranty does not apply. Instead, the following provision applies:
Exclusion and Limitation of Other Warranties
The express warranty contained in Sections 1 and 2 of the preceding "Limited Warranty for U.S. Consumers" is the exclusive warranty applicable to the Solowheel and supersedes any prior, contrary or additional representations, whether oral or written. INVENTIST DISCLAIMS AND EXCLUDES ALL OTHER WARRANTIES, WHETHER EXPRESS, IMPLIED, OR STATUTORY, INCLUDING ANY WARRANTY OF MERCHANTABILITY, ANY WARRANTY OF FITNESS FOR A PARTICULAR PURPOSE, AND ANY IMPLIED WARRANTIES OTHERWISE ARISING FROM COURSE OF PERFORMANCE, COURSE OF DEALING, OR USAGE OF TRADE.
Please contact Inventist for any further questions on Warranty:  
Inventist Inc
4901 NW Camas Meadows Drive
Camas, WA 98607
USA
(360) 833-2357
1. How far and how fast can I ride the SOLOWHEEL?  
You can ride the SOLOWHEEL for approximately 10 miles at 10 mph on a single charge.   
---
2. What kind of battery is in the SOLOWHEEL? 
The SOLOWHEEL uses a rechargeable lithium iron phosphate battery with a lifespan of more than 1,000 cycles.  
---
3. Is there a weight limitation? 
The maximum weight load is 220 lbs.  
---
4. Is there a warranty?  
Yes, the SOLOWHEEL has a limited one-year warranty.  
---
5. On what type of terrain can I ride the SOLOWHEEL? 
The SOLOWHEEL is stable and easily operated on numerous types of terrain such as; asphalt, concrete, gravel, grass, dirt, and more.   
---
6. Where is the SOLOWHEEL developed and manufactured?  
The SOLOWHEEL was invented in the United States, but it is developed and manufactured in China.   
---
7. How long will my SOLOWHEEL last? 
Generally the battery has a typical lifespan of approximately 1,000 cycles even though the SOLOWHEEL itself lasts much longer. 
---
8. How safe is is?  
When ridden properly, the SOLOWHEEL is a safe and fun way to commute. With a powerful motor, the SOLOWHEEL provides excellent self-stabilization properties for riders even on and over various types of terrain.  
---
9. Is there a minimum age one has to be to ride the SOLOWHEEL? 
Yes, it is recommended for ages 15 and older.