The EV Rider CityCruzer electric power mobility scooter is a transportable scooter on the market with full suspension.
The CityCruzer has the stability of a four (4) wheel scooter with the turning radius of a three (3) wheeler, providing the customer greater maneuverability.
It is the only small, disassembling scooter available with a mono-shock suspension and a standard size (not mini) transaxle.
With a 285 pound weight capacity and 4 wheels, the CityCruzer can transport higher weight individuals with a stability not usually found in portable scooters.
The folding mobility seat has deep cushions and armrests that flip up and/or can be adjusted laterally.
Why BUY This Mobility Scooter:
A 4-wheel scooter with 3-wheel turning radius
Standard transaxle (not mini) and 70amp controller
Only small scooter with rear true mono-shock suspension
285 lb weight capacity
Heaviest components is only 46 lb
Heaviest components is only 46 lb
10" x 3" flat free/solid alloy wheels
Disassembles in seconds for easy hand-carry and storage
Free Stuff:
FAST FREE SHIPPING, NO TAXES
FREE FRONT BASKET 
Product Specifications:
| | |
| --- | --- |
| Overall Length | 42.5″ |
| Overall Width | 19.5" |
| Overall Height (at Maximum Tiller Height) | 37" |
| Legroom – Floorboard Length x Width | 11.5" x 16" |
| Deck Height – Floorboard to Floor | 4.7" |
| Ground Clearance | 2" |
| Turning Radius | 53″ |
| Wheelbase | 32″ |
| Front Section | 45 lbs |
| Rear Section | 26 lbs |
| Battery Pack | 30 lbs |
| Seat | 25 lbs |
| Weight with Batteries | 127 lbs |
| Weight without Batteries | 97 lbs |
Seat Type
Fish on seat
Seat – Width & Depth & Height
16" x 14" x 14 "
Seat – Cushion Thickness
1.5" –  2"
Seat Height – Cushion to Deck
17" – 19"
Seat Height – Cushion to Floor
21"- 24"
Tire Type
PU
Rim Type Rear
Plastic
Rim Type Front
Plastic
Outside Diameter Rear
8"
Tire Width Rear
2"
Outside Diameter Front
8"
Tire Width Front
2"
Battery Type & Power
12AH (standard)
20AH (optional)
Brake System
Electromagnetic brake
Climbing Angle – Maximum Recommended
8°
Charger Type
Input AC 100-240V, Output 24V, 2 Amp
Charging Time
Up to 8 hours
Controller
Dynamic 50A
*Driving Range
Up to 8 miles (12AH)
Up to 13 miles (20AH)
Load Capacity
285 lbs
Motor Size
270 Watts
*Speed – Maximum
4 mph
Colors
Pearl Green, Blue, Silver and Black
Tiller Type
Delta
Throttle Control Type
speed control lever
Anti-Tipper Wheels
Rear
FREE SHIPPING (lower 48 states), no sales taxes on ALL orders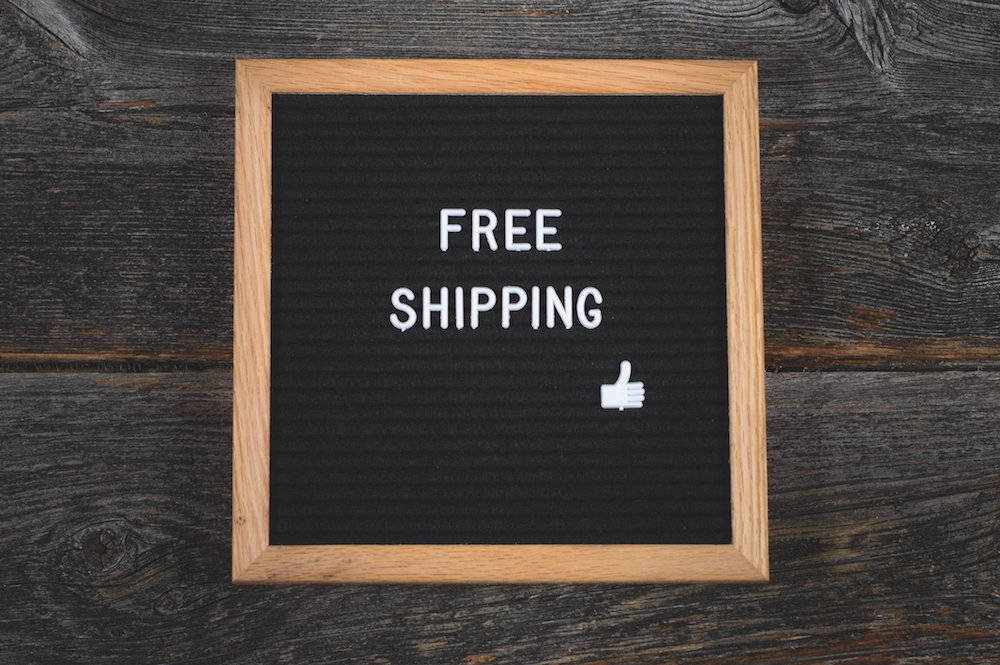 Once order is placed: 
1)  Order Confirmation Email:  You will receive an order confirmation email with all relevant details.  This means your order is in our system. 
2)  We Automatically Reach Out To USA-Based Suppliers:  We pre-authorize your payment method and prepare shipment.  
3)  Ship and Deliver in 5-7 Business Days*:  We process charges to your payment method and ship and deliver in 5-7 biz days (from the shipment date), unless otherwise stated for specific products.  This is if the product is immediately available**. 
4)  Tracking Information Released:  We email your tracking information.  
*Some larger products (ATVs, go karts, custom scooters, wheelchairs etc) will take longer than 5-7 business days as they require time to inspect and ship by special freight carrier.  A revised shipping ETA is usually found in these products' descriptions.  Please note we cannot guarantee shipping time.  Unanticipated delivery delays by shipping companies (Fedex, UPS etc) are out of our control.
**Product not immediately available:  We will email/call you with an estimated time of arrival (ETA) and you can decide how to proceed.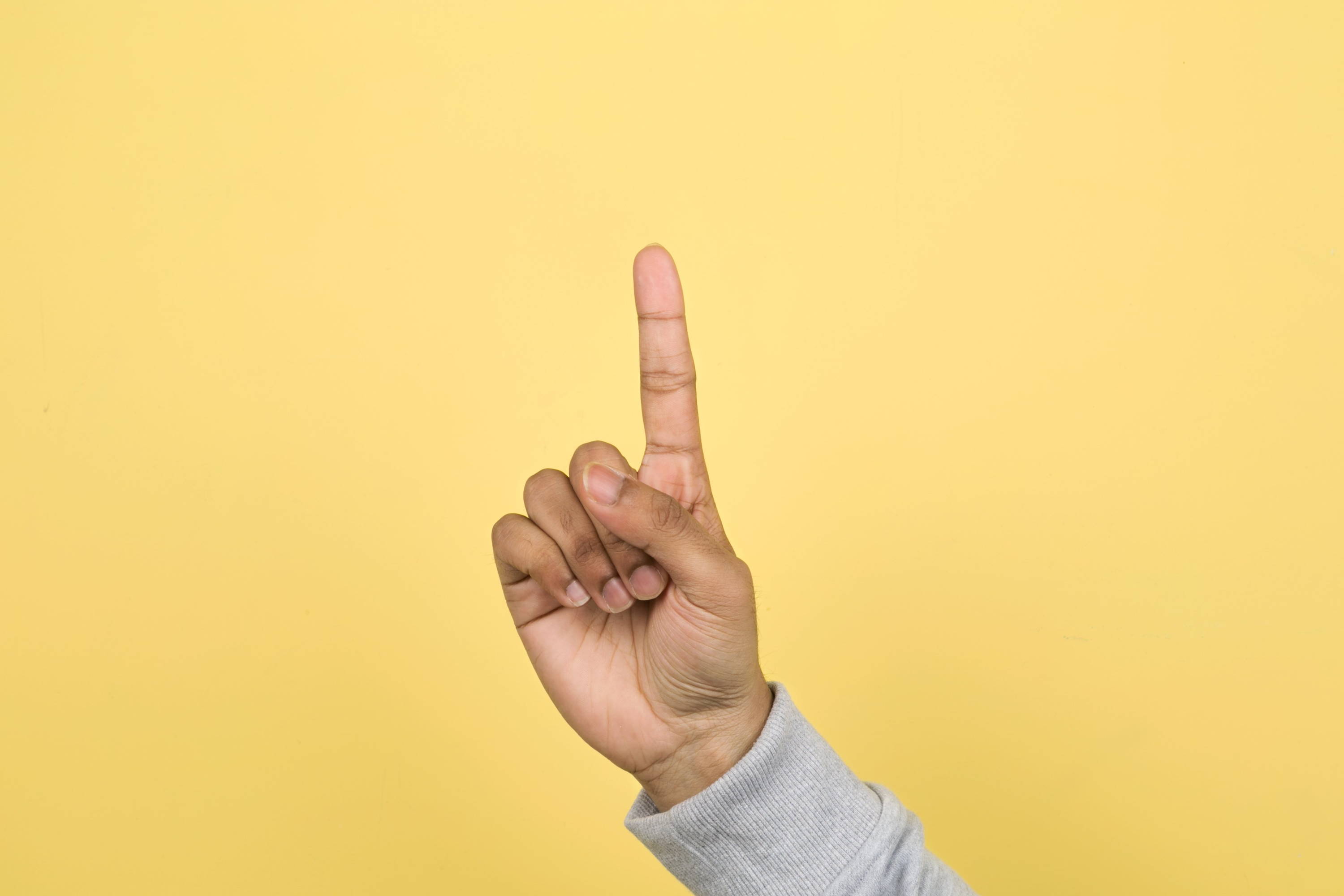 Shipping Exceptions
No Shipping to PO Boxes:  As our products tend to be large in size, we cannot ship to PO Boxes. 
No Overnight or Expedited Shipping:  Unless otherwise stated on specific products. 
International shipping (including Hawaii and Alaska):  Please refer here. 
Pickup:  Some products, such as TaoTao, can be picked up directly from our warehouses at a reduced price. These pickups do not fall under "free shipping", as they are not shipped but picked up by customers using their own transport. 
Lift-gate Services:  We provide free lift-gate services on the majority of our larger products, however certain products are excluded.   For excluded products, the customer is responsible for any additional lift-gate charges. Please contact us for further clarification.
Returns 
 If you are not completely satisfied with your purchase: 
 1)  Return Authorization Within 15 Days of Product Received:  Please email aftersales@upzy.com and we can arrange a return authorization. 
 2)  Product Must Be Unused and in Resale-able Condition:  Must be in original box (no damaged items). 
 3) Return tracking number:  Must be provided. 
 Order Has Shipped, Buyer's Remorse Return or Refusing A Shipment:  
->Buyer is responsible for return shipping and delivery (outbound) charges 
->Minimum 15% restocking fee, unless the shipment comes visibly damaged.
Manufacturer's Return Policy: 
 Each manufacturers' return policy may vary and we ultimately adhere to their policy (they override ours).  You can contact us for further clarification.
Damages 
We pack all products securely and reliably. Sometimes the packaging may get dented in transit, but do not be concerned as the inside contents will still be intact. 
1)  Please inspect the product packaging when it arrives. 
2)  Once the product is delivered and signed for, we no longer have the authority to file a claim with the shipping carrier (standard US shipping procedure). 
3)  Anything thereafter will be treated as a return. 
In the rare instance the product inside is damaged, please do not worry as we will work with you to resolve the situation.  Any photo evidence can be sent to aftersales@upzy.com.
Product Disclaimer
Product pictures and specifications may vary with the actual product on occasion. 
 Some products require assembly or possibly adjustments/modifications/minor fixes to function to the customer's satisfaction.  
Those that require assembly will come with a manual or video resources.
Professional assembly/expertise may be required (depending on the customer's experience and abilities). Please note Upzy does not pay/reimburse for any labor/service costs if: 
1)   The product is taken to a professional 
2)  Customer decides to adjust/modify/fix the product themselves using warranty and non-warranty parts.
Warranty 
Any warranty with your product(s): 
1)   Please first email aftersales@upzy.com. 
2)  Next, you may contact the manufacturer or distributor.  Note that Upzy must be kept in the loop of any warranty procedures done. 
It is Upzy's responsibility to resolve any issues in accordance with our and the manufacturer/distributor's policies.  However as each case differs, we cannot guarantee it will always be to the customer's satisfaction. 
The customer can communicate and work with us to resolve any warranty queries.
Cancellations 
Order Hasn't Shipped (Regular Products): 
->Order less than $1000:  $25 admin fee per item when canceled. 
->Order more than $1000:   5% admin fee of order value when canceled. 

Order Hasn't Shipped (Custom Build-To-Order Products): 
->Product in the process of building:  5% admin fee of order value when canceled, excluding discounts. 
->Product has finished building:  50% of original order value when canceled, excluding discounts. 

99% of our products are regular. Exceptions are custom built-to-order products such as standing wheelchairs and certain electric bikes and recumbent trikes. 
 The admin fee accounts for the manpower hours used to process your order and/or prepare your product, which tend to be large in size. If the product is not in stock, you will not be charged any fees.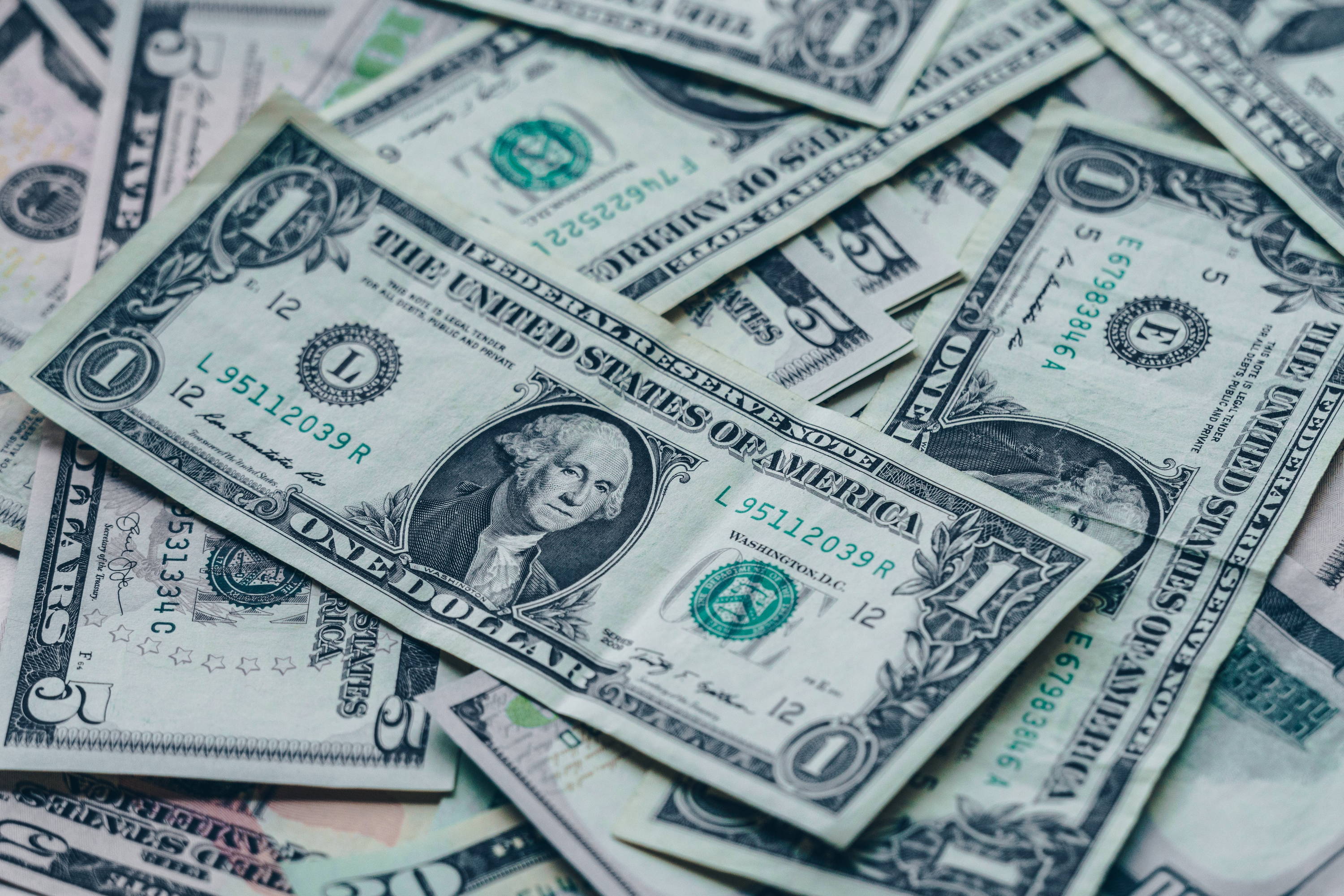 Refunds
1)  All refunds will be issued to the original credit card, Paypal account, or payment method account (Google Pay, Apple Pay) that was used. 
2)  Please allow 2-4 business days to process (standard processing time)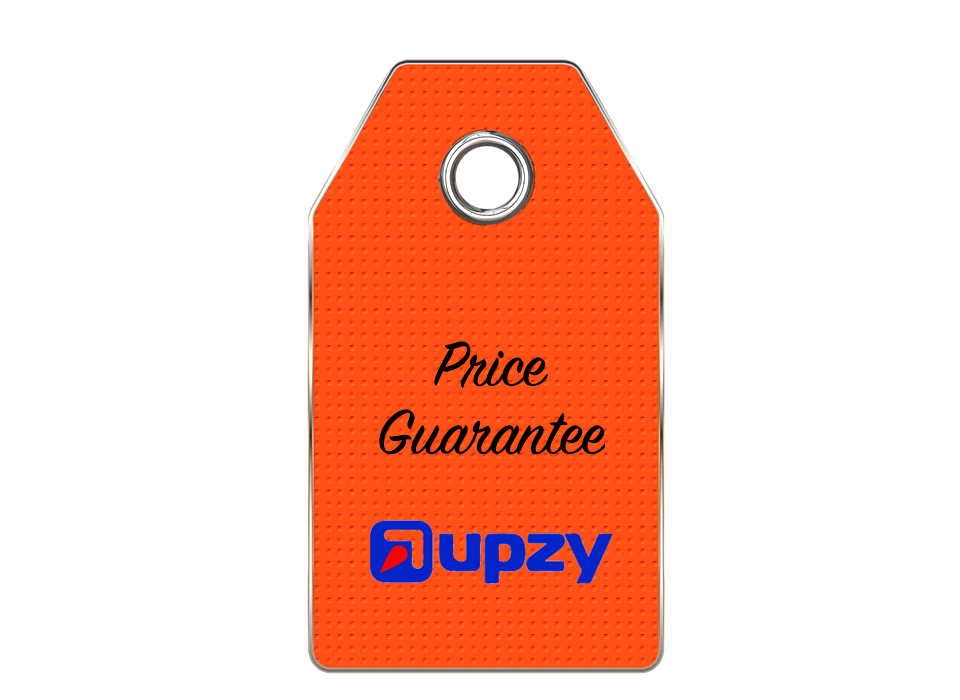 We work very hard to ensure we offer the LOWEST PRICES ONLINE. 
We want you to feel confident you are getting the lowest price for your product compared to any other online store, and we will match their lowest price accordingly.
The price you see is what you get. 
We don't add shipping costs, sales taxes, oversized charges, or anything else. 
Some companies advertise a much lower price, then sneakily add charges further in the checkout process.  We never do that.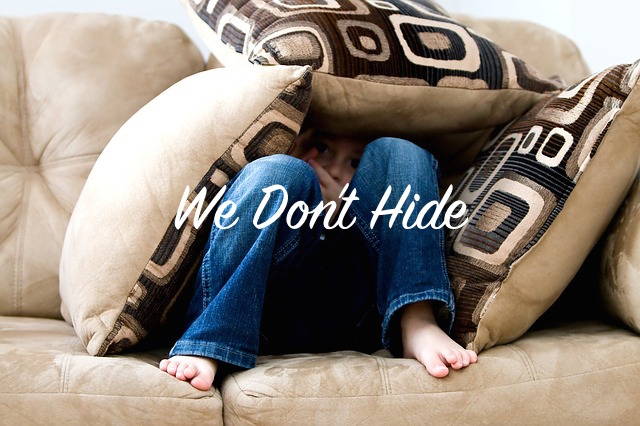 It does not apply to prices for our

own store bought at different dates

.   

We reserve the right to change prices due to fluctuating sale prices from our manufacturers.  Once purchased, you "lock" in that sale price.  If price for that same item in our store decreases tomorrow or at any future date, you will still be locked into your original sale price.

Promotions such as rebates and buy one, get one free offers are not eligible.

The product must be in stock on the competitor website.

The competitor must be an online store (it cannot be a physical retail store) and it cannot be the manufacturer's own online store.

The website cannot be a discounter or auction website (eg eBay, Overstock, etc)

The competitor must be an Authorized Dealer for the product in question.

The product has to be genuine and cannot be a knock-off sold at a much lower price.

The Price Match Guarantee is for the

final

price after shipping and sales taxes.  Some online stores advertise a lower price but add on shipping charges and sales taxes in the checkout process, ultimately making their price higher than ours.  We

never

have hidden fees.

If you purchase something from us and subsequently ask for a price match from another store, it has to be done

within

5 days after purchase date.
What is that?  

Nope, it's not the sound of someone making a boo-boo ("oopsy"). 
Rather, it means UP and EASY. 
We feature only UPLIFTING, awesome products that put a 😄  on your face and make your life EASY.
Because we want YOU to feel good about yourself.

Because we want YOU to have the life you deserve.
A shopping experience so easy, even Fluffy can do it.


AT upzy, it's always easy.
Easy to order.

Easy to navigate.
Easy to reach us.


At Upzy, you are MORE THAN A CUSTOMER. 
You are family.
And as family, we take care of you.
CURIOUS WHAT THE UPZY FAMILY SAYS ABOUT US?  HERE'S A SNIPPET:
-> Alice T- Baltimore, Maryland
Thanks Alice T!  We're glad to make you happy!
-> Sid L- Pearl River, Louisiana 
We're glad you're enjoying your bike Sid L!
-> Cindy R- Lenoir City, Tennessee 
Your words are too kind, Cindy R.  You're making us blush!


READ MORE REVIEWS HERE.  WE PUBLISH  THE GOOD, and THE NOT-SO-AMAZING.  
(TRUTH IS EVERYTHING).



WHAT MAKES UPZY DIFFERENT FROM OTHER RETAILERS?  
We started as a company selling only scooters and evolved into one featuring thousands of products.  Check out our transition video.
With that being said, we know "all work and no play makes Jack a dull boy."  We still uphold certain company traditions- our annual company hacky sack race, and adult tumbling classes (it's a team-building exercise!).  Yup, those still exist.
SOME OF OUR POPULAR PRODUCT CATEGORIES:
So...... what's BETTER than puppies and ice cream and rainbows and unicorns?

EV Rider Warranty Covers ALL products except for the Stand-N-Ride:
THREE-YEAR LIMITED WARRANTY
Three (3) years from the date of purchase on all structural frame components; including platform, seat post, and frame.
ONE-YEAR LIMITED WARRANTY
One (1) year from the date of purchase, if any part or electronic component of the Scooter is found upon examination to
be defective in material and/or workmanship, it will be repaired or replaced, at EV Rider, LLC's option, without charge.
Labor charges are NOT included. The purchaser is responsible for the delivery to the authorized repair facility.
Satisfactory proof of purchase, serial number and the date of purchase are always required. For warranty service, please
contact the dealer/company from whom you purchased your EV Rider product.
SHIPPING - DOMESTIC 
All warranty items will be shipped via Fedex Ground. Requested expedited shipping will be at the expense of the purchaser.
SHIPPING - INTERNATIONAL
Parts will be provided under warranty at no charge, but shipping to any offshore and/or international location will be the responsibility of the purchaser. International and offshore end-users must contact the dealer/distributor directly to initiate the warranty process.
ONE-YEAR WARRANTY EXCEPTIONS
Motor: In cases where there is an increase in the operational noise level, the warranty does not apply. (An increase in operational noise level usually occurs due to abusive and excessive strain on the scooter).
The batteries are warranted by EV Rider for 6 months after the purchase of the Unit.
Service: Warranty service can be performed by EV Rider, LLC or by an authorized EV Rider, LLC service facility. Do not return faulty parts to EV Rider, LLC without prior consent. A request for a Return Authorization is required prior to returning items. All transportation costs and shipping damage incurred while submitting units and/or parts for repair or replacement are the responsibility of the original purchaser.
WARRANTY EXCLUSIONS: This warranty is only given to the original purchaser of the Scooter.
This Warranty excludes:
• Batteries that are provided free with the scooter. See the EV Rider invoice/packing slip for additional detail.
• Consumable items which may need replacing due to normal wear and tear (tires, tubes, belts, bulbs,
upholstery and seating, motor brushes, fuses, plastic shrouds and footrest covers, etc.)
• Damaged caused by: battery fluid spillage or leakage, abuse, misuse, accident, or negligence, improper
operation, excessive loading, maintenance, or storage, commercial use or use other than normal.
• Used other than for the purpose of the purchaser's mobility.
• Repairs and/or modifications made to any part of the scooter without specific and prior consent from
EV Rider, LLC.
• Labor, service calls, shipping, and other charges incurred for repair of the product not approved by
EV Rider, LLC.

Batteries 
Batteries carry a limited warranty which is subject to a stringent wear and tear clause. Any battery faults
due to a defect in the original manufacture will normally become obvious within the first two months of use. Any
gradual deterioration in performance after this period is normally associated with fair wear and tear, misuse or accidental damage and as such is not covered by the manufacturer's warranty. There is no other express warranty.
Implied warranties, including those of merchantability and fitness for a particular purpose, are limited to one (1) year
from the date of the original purchase and to the extent permitted by law. Any and all implied warranties are excluded.
This is the exclusive remedy.  Liabilities for consequential damages under any and all warranties are excluded.
Some states do not allow limitations on how long an implied warranty lasts or do not allow the exclusion of limitation of incidental or consequential damages. So, the above limitation or exclusion may not apply to you.
Contact EV Rider directly:  800-944-1997 
What is the maximum weight that this mobility scooter can support?
Please check the Info tab for this product to see the max weight supported.
What is the weight of this mobility scooter?
Please check the Info tab for this product to see the exact weight of this scooter.
Is this mobility scooter covered by Warranty?
It absolutely is!  Please click on the Warranty tab for comprehensive information.
Does the seat swivel?
Please check the Info tab to see if your particular EV Rider has a seat that swivels.
What is the difference between a SLA battery and Lithium battery?
Lithium batteries and SLA batteries are the same in performance, yet, the Lithium batteries last for up to 5 years and the SLA for up to 2 -3 years.  The Lithium battery pack weighs 7 pounds and the SLA battery pack weighs 19 pounds.
Do you have to get a driver's license or register with the DMV to use this mobility scooter?
No you do not!  One of the great perks of owning a mobility scooter means you do NOT need to get a license.
Can the Transport mobility scooter go on the passenger compartment of an airplane?
Unfortunately not.  You will have to stow it as a piece of checked luggage.   If you are using it before you board the plane, you can hand it at the plane door, to be stored as a wheelchair or a baby stroller for no charge.  Always check with the airlines first for their rules and regulations.
Your answer not found here?  Contact us directly at 1 (855) 784 UPZY, email us at hello@upzy.com, or send us a message at the bottom right of the screen for assistance.