*IMPROVEMENTS OF THE TRAIL MAKER ELITE OVER THE OLD TRAIL MAKER*
ZERO RESISTANCE GEAR REAR HUB MOTOR-

 

If you want to ride without power, you will feel zero resistance in your legs while pedaling.  This is a HUGE improvement over Trail Maker motors used in the past 12 years!
NEWLY STRENGTHENED PACKING-

 

We listened to customer feedback and are packing this bike in reinforced cartons, minimizing the risk of shipping damage.
BATTERY UPGRADE FROM 8 AMP TO 10 AMP- more power for greater distance riding.
ALL UPGRADED PARTS-

 

Seats, grips, brakes, tires have all been upgraded.
The X-Treme Trail Maker ELITE 24V is a Lithium powered electric mountain bicycle finished in Aluminum or Black.  It has a 300 watt rear hub motor, a removable lightweight Lithium battery pack, 7 Speed Shimano gear system, ALL Aluminum frame and wheels, hydraulic shocks and off road tires.  This x treme Trail Maker e-bike replaces the XB-300Li.
The LiPo4 lithium battery pack is lightweight, compact and mounts to the frame under the seat and is hardly noticeable.
The Trail Maker 24V now comes with an upgraded MOZO brand hydraulic forks.
~ Upzy ❤️  The X-Treme Trail Maker ELITE ~
Excellent Manufacturer's Warranty- 12 Month X-Treme Warranty on parts/components against manufacturer defects.
Powerful 300 Watt Motor- enables you to ride along with little pedaling effort
Ride up to 20 miles and reach speeds up to 20 mph- on a single charge
Bicycle is super light- but can support a body weight of 350 lbs
No driver's license- and no registration with DMV required
Great for the environment- ride without guilt
Costs less than $1- to charge overnight!
FREE SHIPPING
Electric Bicycle HARD FACTS:
Energy Efficient-

 

Electric bikes consume energy at an average rate of 100-150 watts of electric energy, compared to 15000 for a car (the car does travel faster of course).  Imagine a 100 Watt light bulb burning continuously through the night- that is enough energy to propel an electric bike for 40 miles.   

Cost Efficient-

 An electric bike typically costs $0.05 to run per mile, while a car can cost up to $0.50 per mile.  You can drastically reduce your costs by choosing e-bikes over cars.

 
Green- 

When an electric bicycle replaces a car, it offsets 1460 grams of carbon monoxide, 1550 grams of globe-warming hydrocarbons, and 770 grams of nitrogen oxides for every 500 miles traversed.

Fitness-

 A recent survey found that 33% of electric bicycle owners ride their bike at least once a day and 80% of them ride at least once a week.  Only 10% of conventional bicycle owners ride their bike once a day and 45% of them ride once a week.  These percentages confirm that owning an electric bike compels you to use it more, hence enabling you to exercise more. 
Product Specifications:
Power:

Electric

Watts:

300 Watt

Motor Type:

Brushless Hub Motor - Motor is in center of rear wheel

Gears & Speed's:

7 Speed Shimano Tourney® Gears & Shifter

Amps:

10 AMP Circuit (7 Batteries at 10 AMP's each)

Volts:

24 Volts (Each Battery Is 3.6 Volts)

Batteries:

7 - Lightweight Lithium Batteries In A Sealed Removable Pack

Tire Size:

26" x 1.95" on Aluminum Wheels

Charger:

Smart Charger Included

Tool Kit:

Included

Speed:

20 MPH

Distance:

15 to 20 miles per charge - can still pedal if charge is lost

Throttle Type:

Variable Speed Control - Twist Throttle - or - Pedal & Power Assisted - or - Turn Off Power & Pedal Only

Frame Type/Size:

100% Aluminum - Very Light Weight / 18"

Forks:

MOZO Hydraulic Forks

Braking System:

Front and Rear Disk Brakes

Drive System:

Rear Hub Motor (Motor is in rear rim) + Pedal Power

Head Light

LED Light Included

Measurements:

Wheel to Wheel 72" - Width 25" - To Bars 37"
Adjustable Seat Height 34 3/4" to 39"

Carton Size (LxWxH):

58 x 11 x 30 inches

Shipping Weight:

63 Lbs

Bicycle Weight:

52 Lbs (Including the light weight battery pack)

Maximum Rider Weight:

350 Lbs

Battery Indicator:

Yes

Cargo Rack:

Included

Warranty:

12 Month X-Treme Warranty on parts/components against manufacturer defects

Lifetime Warranty:

The Frame Is Warranted For Lifetime

*depends on rider weight & terrain
FREE SHIPPING (lower 48 states), no sales taxes on ALL orders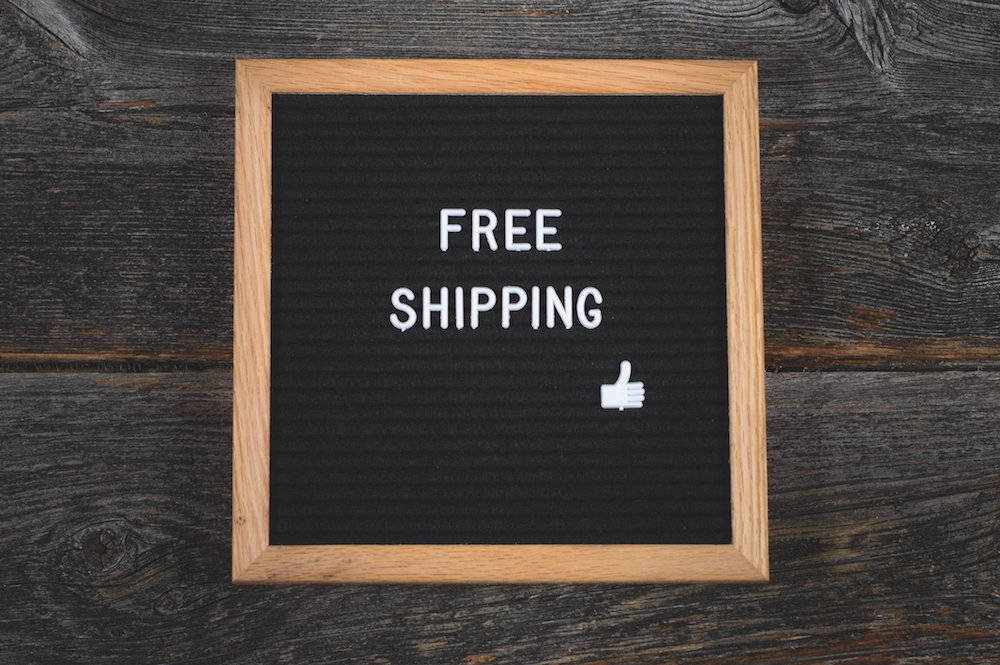 Once order is placed: 
1)  Order Confirmation Email:  You will receive an order confirmation email with all relevant details.  This means your order is in our system. 
2)  We Automatically Reach Out To USA-Based Suppliers:  We pre-authorize your payment method and prepare shipment.  
3)  Ship and Deliver in 5-7 Business Days*:  We process charges to your payment method and ship and deliver in 5-7 biz days (from the shipment date), unless otherwise stated for specific products.  This is if the product is immediately available**. 
4)  Tracking Information Released:  We email your tracking information.  
*Some larger products (ATVs, go karts, custom scooters, wheelchairs etc) will take longer than 5-7 business days as they require time to inspect and ship by special freight carrier.  A revised shipping ETA is usually found in these products' descriptions.  Please note we cannot guarantee shipping time.  Unanticipated delivery delays by shipping companies (Fedex, UPS etc) are out of our control.
**Product not immediately available:  We will email/call you with an estimated time of arrival (ETA) and you can decide how to proceed.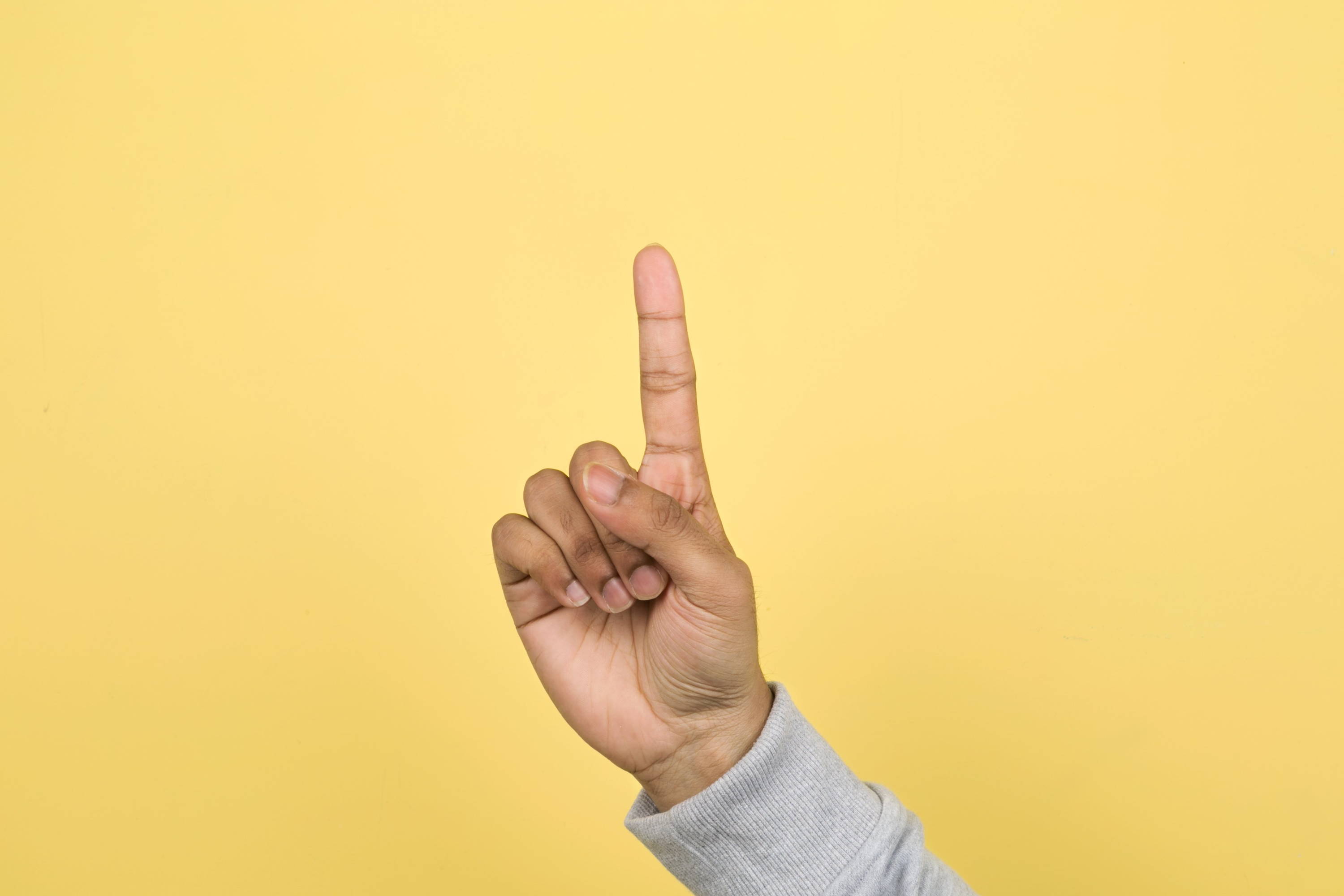 Shipping Exceptions
No Shipping to PO Boxes:  As our products tend to be large in size, we cannot ship to PO Boxes. 
No Overnight or Expedited Shipping:  Unless otherwise stated on specific products. 
International shipping (including Hawaii and Alaska):  Please refer here. 
Pickup:  Some products, such as TaoTao, can be picked up directly from our warehouses at a reduced price. These pickups do not fall under "free shipping", as they are not shipped but picked up by customers using their own transport. 
Lift-gate Services:  We provide free lift-gate services on the majority of our larger products, however certain products are excluded.   For excluded products, the customer is responsible for any additional lift-gate charges. Please contact us for further clarification.
Returns 
 If you are not completely satisfied with your purchase: 
 1)  Return Authorization Within 15 Days of Product Received:  Please email aftersales@upzy.com and we can arrange a return authorization. 
 2)  Product Must Be Unused and in Resale-able Condition:  Must be in original box (no damaged items). 
 3) Return tracking number:  Must be provided. 
 Order Has Shipped, Buyer's Remorse Return or Refusing A Shipment:  
->Buyer is responsible for return shipping and delivery (outbound) charges 
->Minimum 15% restocking fee, unless the shipment comes visibly damaged.
Manufacturer's Return Policy: 
 Each manufacturers' return policy may vary and we ultimately adhere to their policy (they override ours).  You can contact us for further clarification.
Damages 
We pack all products securely and reliably. Sometimes the packaging may get dented in transit, but do not be concerned as the inside contents will still be intact. 
1)  Please inspect the product packaging when it arrives. 
2)  Once the product is delivered and signed for, we no longer have the authority to file a claim with the shipping carrier (standard US shipping procedure). 
3)  Anything thereafter will be treated as a return. 
In the rare instance the product inside is damaged, please do not worry as we will work with you to resolve the situation.  Any photo evidence can be sent to aftersales@upzy.com.
Product Disclaimer
Product pictures and specifications may vary with the actual product on occasion. 
 Some products require assembly or possibly adjustments/modifications/minor fixes to function to the customer's satisfaction.  
Those that require assembly will come with a manual or video resources.
Professional assembly/expertise may be required (depending on the customer's experience and abilities). Please note Upzy does not pay/reimburse for any labor/service costs if: 
1)   The product is taken to a professional 
2)  Customer decides to adjust/modify/fix the product themselves using warranty and non-warranty parts.
Warranty 
Any warranty with your product(s): 
1)   Please first email aftersales@upzy.com. 
2)  Next, you may contact the manufacturer or distributor.  Note that Upzy must be kept in the loop of any warranty procedures done. 
It is Upzy's responsibility to resolve any issues in accordance with our and the manufacturer/distributor's policies.  However as each case differs, we cannot guarantee it will always be to the customer's satisfaction. 
The customer can communicate and work with us to resolve any warranty queries.
Cancellations 
Order Hasn't Shipped (Regular Products): 
->Order less than $1000:  $25 admin fee per item when canceled. 
->Order more than $1000:   5% admin fee of order value when canceled. 

Order Hasn't Shipped (Custom Build-To-Order Products): 
->Product in the process of building:  5% admin fee of order value when canceled, excluding discounts. 
->Product has finished building:  50% of original order value when canceled, excluding discounts. 

99% of our products are regular. Exceptions are custom built-to-order products such as standing wheelchairs and certain electric bikes and recumbent trikes. 
 The admin fee accounts for the manpower hours used to process your order and/or prepare your product, which tend to be large in size. If the product is not in stock, you will not be charged any fees.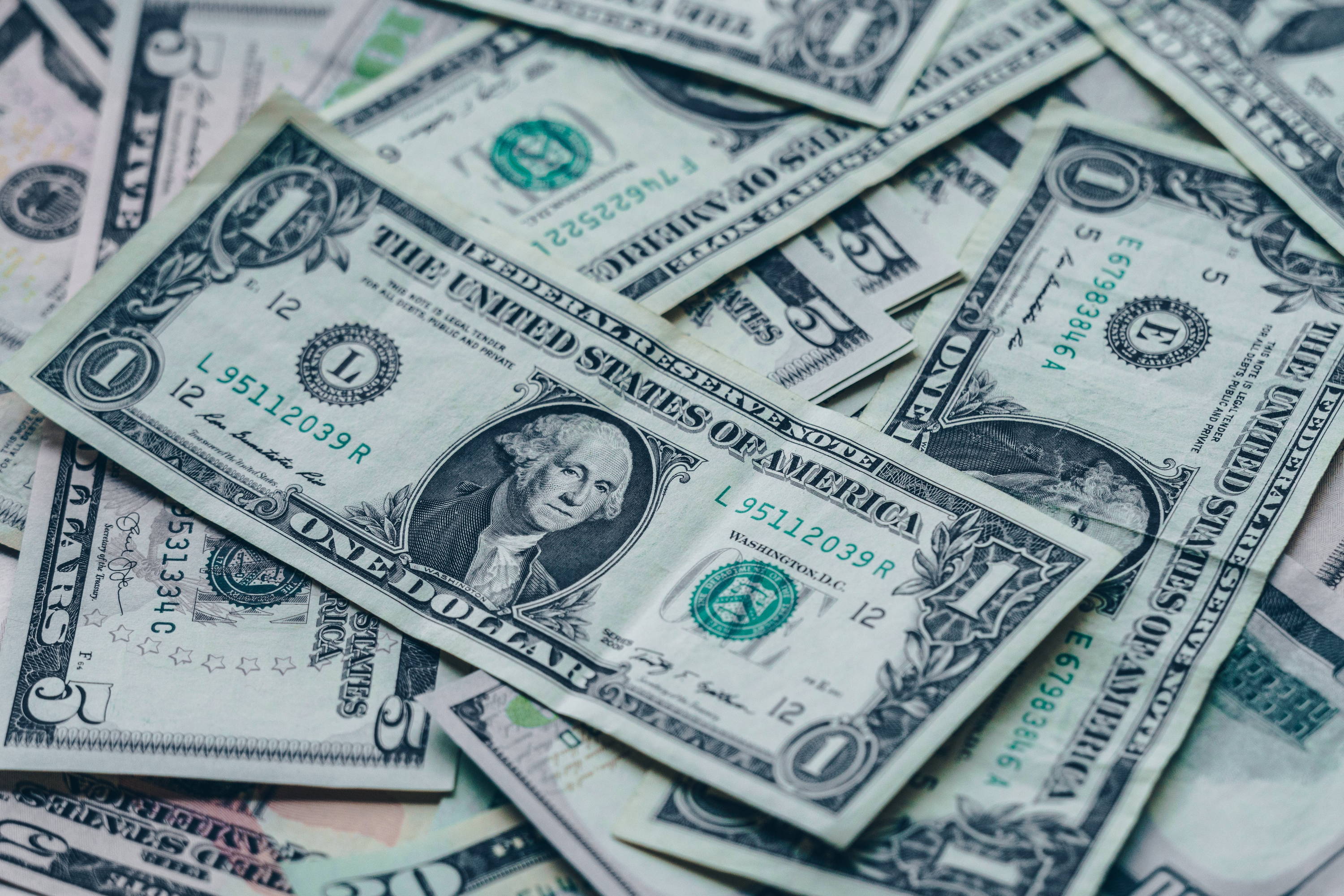 Refunds
1)  All refunds will be issued to the original credit card, Paypal account, or payment method account (Google Pay, Apple Pay) that was used. 
2)  Please allow 2-4 business days to process (standard processing time)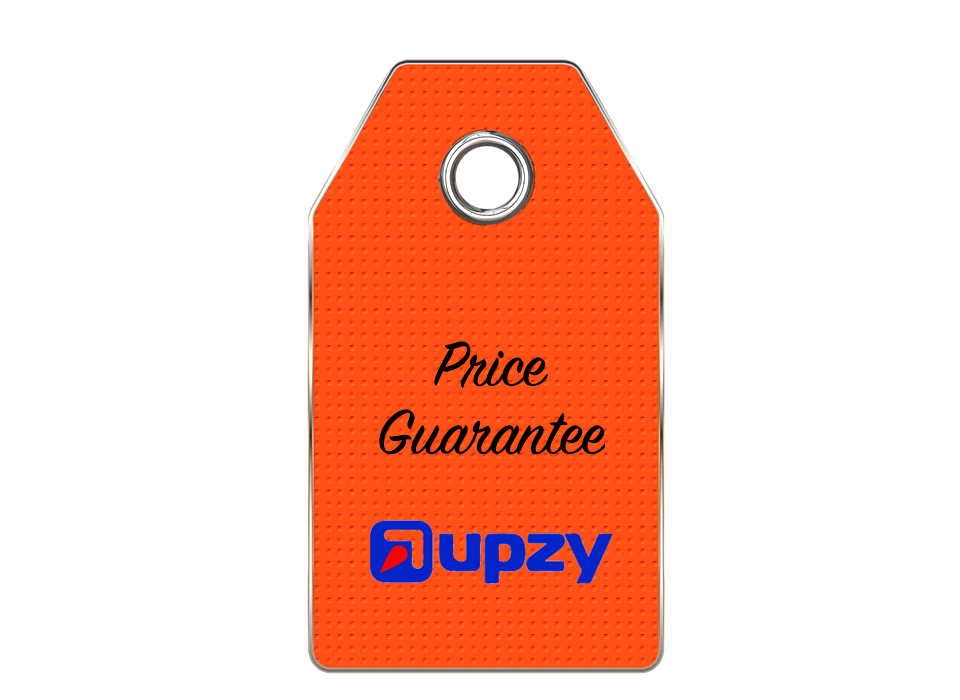 We work very hard to ensure we offer the LOWEST PRICES ONLINE. 
We want you to feel confident you are getting the lowest price for your product compared to any other online store, and we will match their lowest price accordingly.
The price you see is what you get. 
We don't add shipping costs, sales taxes, oversized charges, or anything else. 
Some companies advertise a much lower price, then sneakily add charges further in the checkout process.  We never do that.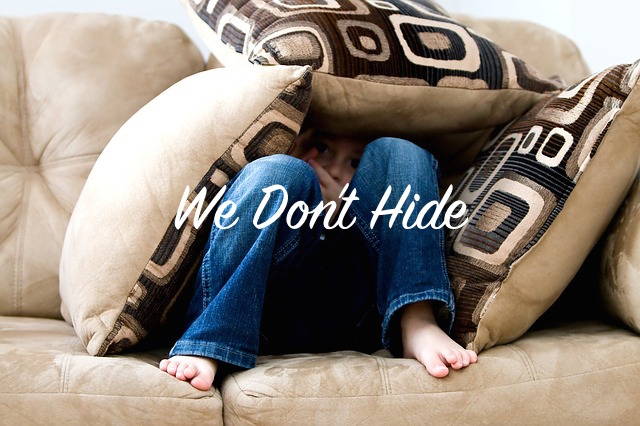 It does not apply to prices for our

own store bought at different dates

.   

We reserve the right to change prices due to fluctuating sale prices from our manufacturers.  Once purchased, you "lock" in that sale price.  If price for that same item in our store decreases tomorrow or at any future date, you will still be locked into your original sale price.

Promotions such as rebates and buy one, get one free offers are not eligible.

The product must be in stock on the competitor website.

The competitor must be an online store (it cannot be a physical retail store) and it cannot be the manufacturer's own online store.

The website cannot be a discounter or auction website (eg eBay, Overstock, etc)

The competitor must be an Authorized Dealer for the product in question.

The product has to be genuine and cannot be a knock-off sold at a much lower price.

The Price Match Guarantee is for the

final

price after shipping and sales taxes.  Some online stores advertise a lower price but add on shipping charges and sales taxes in the checkout process, ultimately making their price higher than ours.  We

never

have hidden fees.

If you purchase something from us and subsequently ask for a price match from another store, it has to be done

within

5 days after purchase date.
What is that?  

Nope, it's not the sound of someone making a boo-boo ("oopsy"). 
Rather, it means UP and EASY. 
We feature only UPLIFTING, awesome products that put a 😄  on your face and make your life EASY.
Because we want YOU to feel good about yourself.

Because we want YOU to have the life you deserve.
A shopping experience so easy, even Fluffy can do it.


AT upzy, it's always easy.
Easy to order.

Easy to navigate.
Easy to reach us.


At Upzy, you are MORE THAN A CUSTOMER. 
You are family.
And as family, we take care of you.
CURIOUS WHAT THE UPZY FAMILY SAYS ABOUT US?  HERE'S A SNIPPET:
-> Alice T- Baltimore, Maryland
Thanks Alice T!  We're glad to make you happy!
-> Sid L- Pearl River, Louisiana 
We're glad you're enjoying your bike Sid L!
-> Cindy R- Lenoir City, Tennessee 
Your words are too kind, Cindy R.  You're making us blush!


READ MORE REVIEWS HERE.  WE PUBLISH  THE GOOD, and THE NOT-SO-AMAZING.  
(TRUTH IS EVERYTHING).



WHAT MAKES UPZY DIFFERENT FROM OTHER RETAILERS?  
We started as a company selling only scooters and evolved into one featuring thousands of products.  Check out our transition video.
With that being said, we know "all work and no play makes Jack a dull boy."  We still uphold certain company traditions- our annual company hacky sack race, and adult tumbling classes (it's a team-building exercise!).  Yup, those still exist.
SOME OF OUR POPULAR PRODUCT CATEGORIES:
So...... what's BETTER than puppies and ice cream and rainbows and unicorns?

MANUFACTURER'S WARRANTY
Bicycle Warranties:
X-Treme offers a standard ONE Year limited warranty against manufacturer defect and workmanship on all model bicycles and their components that are purchased directly from X-Treme or an authorized Dealer.  Original purchase receipt is required to establish proof of purchase and establish warranty start date.
X-Treme will NOT offer a warranty on any products purchased from second hand sellers, non-authorized Dealers, products that are purchased used or products that are purchased via outlet centers.  X-Treme will offer free lifetime technical support access on these products & if parts are needed but those parts may be purchased from X-Treme.
12 Month (ONE YEAR) Warranty & Lifetime Frame Warranty models include (Effective June 1st, 2018):
Summit 48V - Baja 48V- Rubicon 48V - Sedona 48V - Catalina 48V - Santa Cruz 48V - Rocky Road 48V - Trail Maker Elite - Trail Climber Elite - X-Cursion Elite - Newport Elite - Malibu Elite - Alpine Trails Elite - Sierra Trails Elite - Cabo Cruiser - XB-504
Your warranty begins the day the bicycle is delivered to you.  This warranty covers manufacturer defects and defaults only. We do not cover misuse or broken parts caused by the user or by any other event. We will pay for standard shipping service costs on the first & second warranty shipment only.   Any additional warranty parts that are needed will require the customer to pay all shipping costs.
We do offer additional warranties for purchase to extend your warranty period.   Available for purchase are ONE Year Extended Warranty and LIFETIME Extended Warranty.   Yes! We will offer the option to extend your warranty for the entire life of your bicycle!   No other brand offers this extensive warranty. For more information please see the section below EXTENDED WARRANTY OPTIONS.
Scooter Warranties:
X-Treme offers a 30-Day limited warranty against manufacturer's defect and workmanship on the City Rider and its components that is purchased from direct from X-Treme or an authorized dealer.  Original purchase receipt required to establish proof of purchase and establish warranty start date.
X-Treme offers a ONE-Year limited warranty (Effective June 1st, 2018) against manufacturer's defect and workmanship on the XG-575-DS Signature Series and its components that is purchased from direct from X-Treme or an authorized dealer.  Original purchase receipt required to establish proof of purchase and establish warranty start date.
1. Engines ARE covered. Each engine is started, tuned up and tested before we ship the gas scooter to you. Failure to premix oil with the gas voids the engine warranty.
2. Pull starters are not covered. Spare scooter pull starters can be purchased online via our website.
3. Tires, tubes & flat tires are not covered unless damaged during shipping. (Damage must be reported to us immediately.)
Defective engines must be returned to X-Treme Scooters at the customers expense & will be replaced if X-Treme Scooters determines the engine is defective due to a factory defect.   X-Treme Scooters will pay the shipping cost to send the replacement engine to the customer.
Battery Warranty We offer a full ONE Year warranty on all bicycle batteries to the original purchaser.   City Rider battery is limited to 6 months (180 days). Your battery is warranted for any manufacturer defect in material or workmanship.   The battery will be repaired or replaced free of charge. Original proof of purchase is required to establish proof of purchase and warranty effective date.
X-Treme requires that defective batteries be returned to us for repair or exchange.  X-Treme does not pay the shipping fees to return the batteries to us however we will pay to ship the batteries back to you. If you have questions about our warranty, please contact our support department by calling (253) 777-0690 or opening a ticket only at http://.x-tremescooters.com/support/. A friendly representative will get back to you quickly. Our support department hours are Monday through Thursday 8 AM to 5 PM PST.
ONE Year Battery Warranty models include (Effective June 1st, 2018):
Summit 48V - Baja 48V- Rubicon 48V - Sedona 48V - Catalina 48V - Santa Cruz 48V - Rocky Road 48V - Trail Maker Elite - Trail Climber Elite - X-Cursion Elite - Newport Elite - Malibu Elite - Alpine Trails Elite - Sierra Trails Elite - Cabo Cruiser - XB-504
Limited Warranty Details
What is covered & what is not covered:
1.     Shipping damage: Should your item arrive with damage that is a direct result of the assigned shipping carriers mishandling, we will replace those damaged parts free of charge under warranty as long as the damage is reported immediately after delivery.  In the event that the damage is determined to be extensive, (digital photos may be required by email), at X-Treme's discretion and after careful consideration, we may arrange to have the item picked up and returned to X-Treme for free replacement.  ElectricBicycle.com will provide technical support via phone or through our Support Help Desk to assist customers with the replacement of parts but will not pay labor charges to install such parts.
Freight Shipping Note:  The trucking company will contact you by phone to schedule your appointment for delivery (or pick up at terminal).  For Business and Residential Delivery, the item will be delivered to the end of your loading dock/driveway and will not be moved into your business, home or garage.    You must be present to accept delivery. Missed delivery appointments are subject to charges for additional delivery attempt. Please inspect the item for any visible damages upon delivery as any damage must be noted on the delivery receipt in order to be eligible for damage claims.  Do not refuse the shipment. Please notify our Customer Service Department immediately after delivery if damage has occurred.
2.     Tires, tubes & kick stands: These items are NOT covered unless they are damaged as a result of shipping.
3.     During your applicable warranty period: X-Treme will replace any defective part free of charge and free of shipping charge to the original purchaser of the bicycle. We may require certain parts to be returned to X-Treme before replacing those parts. Shipping costs back to X-Treme must be paid for by the customer. Call tags or return shipping labels will not be issued.
Who do I contact regarding replacement parts or warranty queries?
Contact X-Treme directly by submitting a ticket at support.x-tremescooters.com.  This is the fastest way to get help.  They have a tech team onsite that can answer your questions.
What if I'm not happy with my X-Treme product?
Please read our Shipping and Returns section on our policies.  The manufacturer will send you any replacement parts that are deemed defective within the the warranty period, and provide unlimited technical support during this period  If you still want to return the item, you are responsible for return shipping costs and a 15% restocking fee.  This is because X-Treme items are not small items, and we have already shipped it out to you for free, so any returns will require manpower hours and return shipping expenses that the buyer is liable for. 
What is the height range on X-Treme electric bicycles?
There is no specific height range.  You can be as short as five foot to well over six feet, all electric bicycles are height adjustable- one size fits all.
What happens when my X-Treme product gets rained on?
Your scooter/bike will be fine as long as the battery does not submerge in water.  The battery is not exposed, so even when riding in the rain, it will be kept dry.  
What is the weight that is supported?
Please take a look at the Info tab, it will have a table where you can see the weight supported.  
How long does it take to charge the battery?
This depends on the specific X-Treme model, but in general you can do a single charge in 4 hours.  Please refer to the Info tab for more information on this if necessary.
Is there a Warranty on this product?
There absolutely is!  Please click on the Warranty tab on this product page to view comprehensive Warranty details.
Do you have to get a driver's license or register with the DMV to use this scooter/bike?
No you do not!  One of the great perks of owning an electric scooter/bike means you do NOT need to get a license.
Are electric bicycles the new IN thing now?
Yes they are.  As e-bikes get more and more affordable, everyone is able to purchase one, not just the well-off. Although here are some celebrities that enjoy their electric bikes:
Leonardo Di Caprio and Blake Lively.
Prince Charles cruising around on his electric bicycle.
Your answer not found here?  Contact us directly at 1 (855) 784 UPZY, email us at hello@upzy.com, or send us a message at the bottom right of the screen for assistance.